Information
Payment


Pay at arrival. (cash only)
Check in 16:00-22:00


Let us know when you arrive later than 22pm.
Check out 10:00


You can stay in the living room after check-out.
Luggage storage


We can keep your luggage before check in, even after check-out.
Facilities
Kitchen ★ Enjoy free tea and coffee


Free to use.
Freezer, Microwave oven, Cooking pan, Tableware, Seasoning, etc..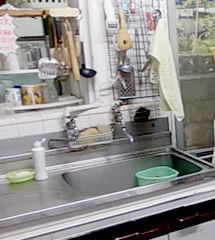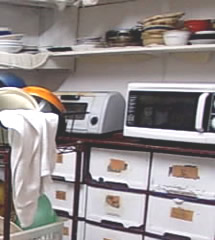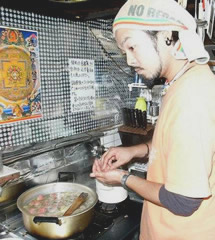 Shower room


Every room is air-conditioned and equipped with shower and toilet.

Available time of the shower room in the dormitory is from 7am to 11pm.

Communal shower room on the 1st floor is 24 hours available.

A shower room in a private room is also 24 hours available.

Free Shampoo(rinse-containing‐type), Body soap, Hair dryer in the communal and private shower room.

Rental hair-dryer available.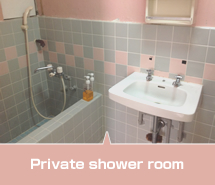 Computers / Wi-Fi


Communal computers in common space.
Free Wireless Internet Connection.

Common rooms

Spacious communal lounge!
3 common rooms on the 1st floor.(One is smoking room.)
On the roof top, you can lie in the sun, have a BBQ, or relax with beer.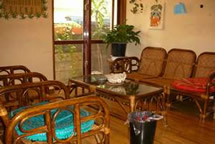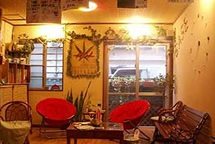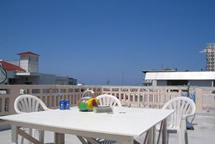 Smoking is prohibited in the common area.

Please smoke in the smoking room or at the smoking area outside.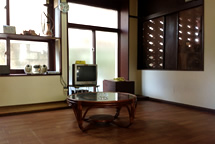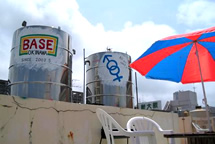 Rental bicycle

Rent-a-bicycle (limited in numbers:5)
Convenient for shopping and sightseeing!
Laundry

We have the Coin-Operated Washing Machines and Drying machine.
You can hang out the laundry to dry.
Parking

Coin-operated parking lots available around our guest house.
Parking for Motorcycle and Bicycle

Free Parking space for a motorcycle and bicycle with a roof.
We have a kit of fixing tools for a bicycle at the disposal of our guests.
You can take good care of your bike here.
Travelling with pets

We welcome a guest travelling with pets.
Please book a private room if you want to take your pet indoors.
GON-TA

Hi, I'm Gonta, the doggy of this Guest House.
I'm always ready for a walk!
Take me out!